to the digital site of my work…
We proudly present our first prototype of a 5 m x 5 m Decrustate that will also starring in the planned Soil Festival Berlin.
We will bring it from the horizontal to the vertical on October 8th at schloss bröllin international art research location, details see  Invitation_ArtsAcre_Premier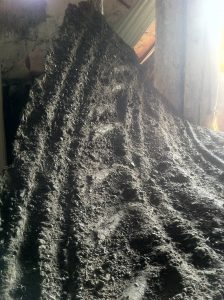 What are DECRUSTATES?
They are objects of thin crusts of original earth surfaces detached from their place
of origin and taken to exhibitions around the globe.
I find ground formations/ information on surfaces of dunes, in riverbeds, at sea shores, on mountains, but also in cities and at industrial sites.
During the DECRUSTATION process I select, bind and remove such earth surfaces to exhibit them: elevate them to eye level changing perspectives and contexts.
DECRUSTATION in the Namib Desert:
19°16'0.32″S   3°19'34.33″E
Landscape – Seascape

Click on pictures to open the gallery!
New information on DECRUSTATES and Architecture.
More about DECRUSTATES
Link to Videos